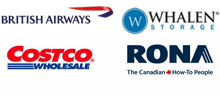 Telephone Number: 86-574-88336683
Fax Number: 86-574-88336686A
WECHANT:13780041409
Email: tobywei@nbtlt.com
Home->About Us->
Company Culture
For the past 20 years,AP SPECIAL LIMITED EDITION REPLICA Ningbo TLT has been delivering efficiency to the intralogistics market through our products and services. From our humble beginnings we have grown to one of the largest material handling equipment companies in China. At the same time, our products and services portfolio has diversified from supplying simple storage products in the local markets to providing dynamic storage solutions around the world, offering our customers the broadest array of storage products. Our product lines include pallet rack, cantilever rack, rivet shelving, bin storage rack, wire shelving, cabinet and storage locker, customized to your specifications and product application.
TLT is dedicated to quality and safety. All aspects of quality from product design and manufacturing to solution development and on time delivery demonstrate the company's commitment.replica Rolex watches TLT has been accredited to ISO 9001 since 1998. Our market now has enlarged to North America, Western Europe, Japan and Australia.
We are located in Ningbo. It only takes 30 minutes to drive from our factory to the world's 8th largest port, Ningbo Port. This geographical advantage helps to significantly reduce your shipment costs.
replicas relojes replicas de relojes
Replica Watches